Colombian M-5 (Migrant – Category 5) work visas are for expats and foreign nationals that are seeking employment in Colombia.
While the process of applying for a Colombian work visa hasn't changed much since last year, the requirements for a successful application have become more stringent. This is due to required supplementary documentation that proves the legitimacy of an applicant's educational background.
Furthermore, the new Colombian work visa requirements have been complicated by the COVID-19 pandemic. In a statement issued by Colombian president Iván Duque on May 5th, Colombia's national quarantine would be extended until at least May 25txh, meaning the government's immigration department migración would remain closed.
Unfortunately, this means that foreign nationals applying for a Colombian visa externally won't be able to process their application at this moment.
However, foreign nationals who are inside Colombia can still apply for the M-5 work visa. In addition, there are a number of quality visa agencies who can guide you through a successful Colombian work visa application.
Because of the changes cited above, we've put together a comprehensive guide on how to get a work visa in Colombia for expats in 2020.
Let's get into it.
How do I Apply for a Colombian Work Visa?
The majority of Colombian work visa applications are done online. You can begin your Colombian visa application process on the government website here. The online application process takes roughly 30 minutes and has a $30 application fee. You can pay for this fee through Colombian online payment platform PSE or with a Visa Credit Card.
Before applying for a Colombian work visa by yourself, you should err on the side of caution if you don't have experience doing so. To state the obvious, all details in the application have to be filled out correctly and in their entirety. Colombian Migración can and will reject applications that have been completed erroneously or insubstantially.
Therefore, if your prospective employer can't help you in an administrative capacity, and you're tackling a visa application solo, make sure to consult with an experienced visa agency who can advise you on getting all details spot on.
What Documents Do I Need for a Colombian Work Visa?
You should have all of the following pieces of documentation ready to process before looking to submit your Colombian work visa application:
A summary of your prospective employment contract. This will highlight your role, salary, contract type and start date. Inconsistencies regarding start date or contract type may mean migración requests the original contract.
A letter of motivation from your prospective employment contract. This will state why, as an expat, they have offered you employment over a Colombian.
A photocopy of the first page of your original passport. The first page of your passport should contain all your personal information.
A photocopy of your Colombian entrance stamp inside your original passport. This is so migración can see when you've entered the country and that your time in the country as a tourist hasn't already expired.
A photocopy of your previous Colombian visa (if applicable). Similar to the reasons above, this helps migración understand your current and previous status as a foreign national in Colombia.
A passport photo with the following dimensions – 3cm x 4cm. The photo must be uploaded as a 300kb (maximum) jpg file with a white background. This will be used for the visa that goes inside your passport, as well as your Colombian national ID card (cédula extranjería).
A digital copy of your university degree, translated and apostilled by an official governmental, educational, or legal institution. This is the most significant change to the new Colombian work visa requirement. You are now required to provide an apostille for your degree – a stamp that states its legitimacy. The Spanish translation of your degree must also have an apostille confirming its validity in Spanish by an official translator. We cover this in more depth later on.
Documentation that verifies your prospective employer is a valid visa sponsor. This is so migración knows your business can comfortably afford your salary for the length of your contract. We get into this below: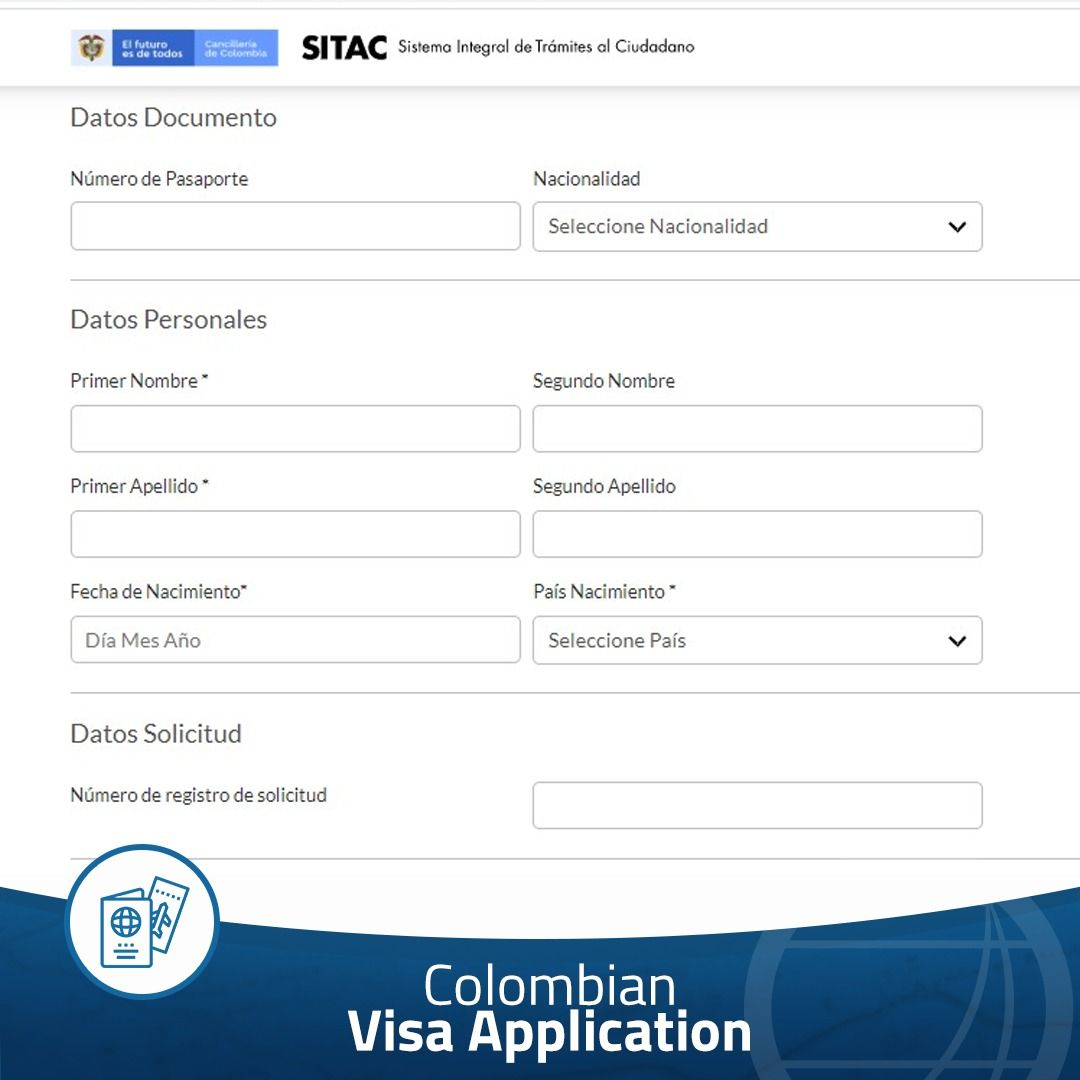 What Companies Can Offer Me a Colombian Work Visa?
If you've found a great employment opportunity with a Colombian or international company based in Colombia, you need to know if they can sponsor you to become a fully fledged employee.
Essentially, your prospective employer needs to prove that they can afford to pay your salary and benefits, on top of all their other business expenses, comfortably.
To put a number on it, your potential future employer needs to make 100 times the minimum monthly wage in Colombia. The Colombian minimum wage – adjusted for inflation – in 2020 is 877,903COP (approximately $225) a month. This means, your visa sponsor needs to generate 87,790,300COP ($22,500) revenue a month, and prove this with bank statements from the previous 6 months prior to your visa application.
On top of this, sponsor's must show an income statement from the previous year, and demonstrate that they couldn't find a Colombian who couldn't adequately fulfill your skill set required. If you're unsure about a company's ability to sponsor you for a visa, talk to a visa transmission specialist.
In terms of finding Colombian employment opportunities, you'll be more likely to find work as an English-speaking expat in education, sales, or international business. Job sites like Computrabajo and Glassdoor regularly post jobs for both English, Spanish and bilingual candidates.
How Do I Get an Apostille for my University Degree?
An apostille is an official stamp and signature of a public servant certifying the validity of a document. This signature will then be recorded in the database of the Ministry of Foreign Affairs.
Therefore, an apostille officially has to come from a government department, and a notarized version of your degree from a private citizen like a solicitor won't be accepted.
How much Are Colombian Visa Fees?
Including the application cost, an administrative tax and the Colombian visa cost itself, your application for a M-5 temporary work visa will cost around $280. Your visa will only be issued in Bogotá (Avenida 19 No. 98-03, Pisos 3 y 4).
Therefore, if you're currently in another part of Colombia, you'll need to send your passport by courier when your work visa is approved. To ensure your passport is transported safely and responsibly with a trusted courier, reach out to a visa services agency in your area with an outstanding reputation.
Final Thoughts
Colombian work visa requirements might seem like a bit of a headache in 2020.
It's really a reflection of a country that's evolving, however, to the ever-increasing number of expats who want to come live and work here. By doing so, Colombia is also looking out for its own citizens, making sure their labor isn't being displaced by a foreign national with the same knowledge and experience.
Luckily for expats, there are a number of businesses across Colombia who can offer specialist advice when it comes to applying for a Colombian work visa.