The transfer of visa is a procedure carried out by the Ministry of Foreign Affairs due to deterioration, change or loss of passport, or when any clarification or change of entity, employer or occupation is required. The requirements to carry out this procedure are the following:
Original valid passport.
1 photo 3 x 4 cms white background.
Foreigner ID.
Migratory Movement Certificate issued by the Special Administrative Unit Migration Colombia, no later than three (3) months.
Updated document that proves the validity of the situation that gave rise to the visa.
Copy of the visa to be transferred.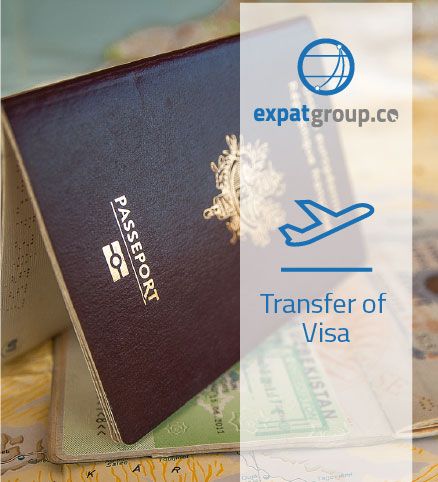 NOTE: The Ministry of Foreign Affairs may request additional documentation that it deems necessary or pertinent to the case, such as a certificate of background from the country of origin. You can also request a verification interview in Bogotá. Keep in mind that any document created or issued abroad must have an apostille or legalization, as the case may be, and an official translation into Spanish when it is in another language. Additionally, it will be possible to verify if the requested document can be issued by the Consulate of your country in Colombia.
Important: Visa applications may be approved, required, inadmissible or denied according to the criteria and discretion of the Ministry of Foreign Affairs of Colombia. If a requirement, inadmissibility or denial is presented, there will be no refund for the study of visa and visa procedure. In case of approval of the visa, remember that you have 15 calendar days to make the respective registration before Migration Colombia, otherwise, you may be assigned an economic sanction. The immigration card has an additional cost of $ 190,000, which must be paid before immigration by using a debit or credit card, national or international.