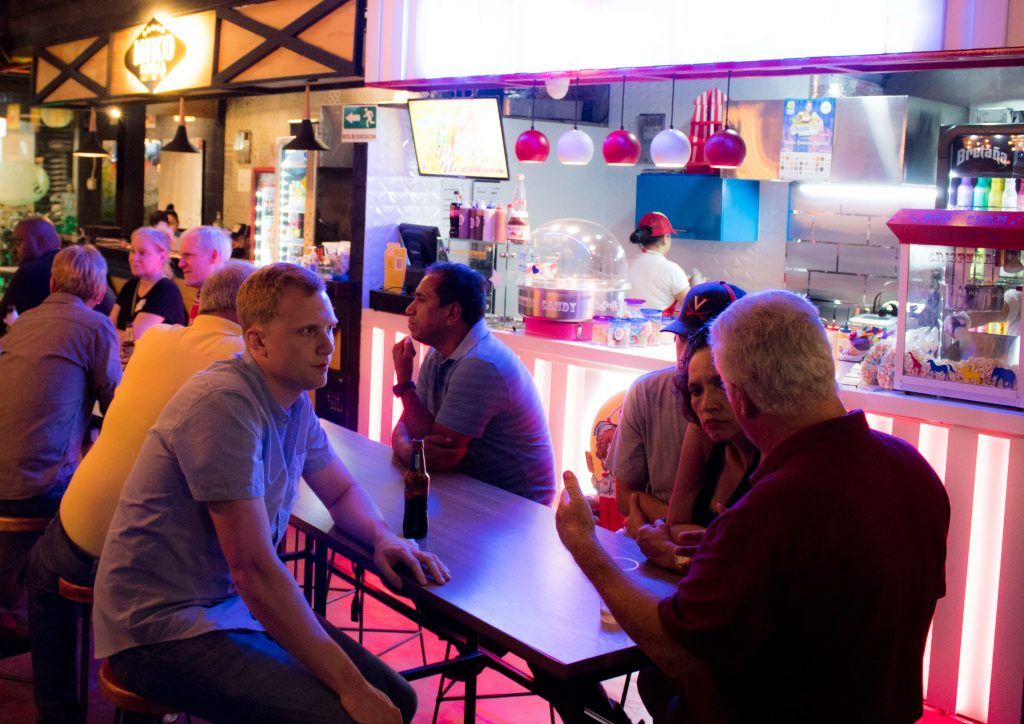 Last night the successful monthly Meet Up organized by Medellín Guru took place in the Mercado de Sabaneta. After several editions in Medellin and Envigado, this time the bet was for a completely new and different space, which managed to gather more than 140 foreigners and in which expatgroup.co was present.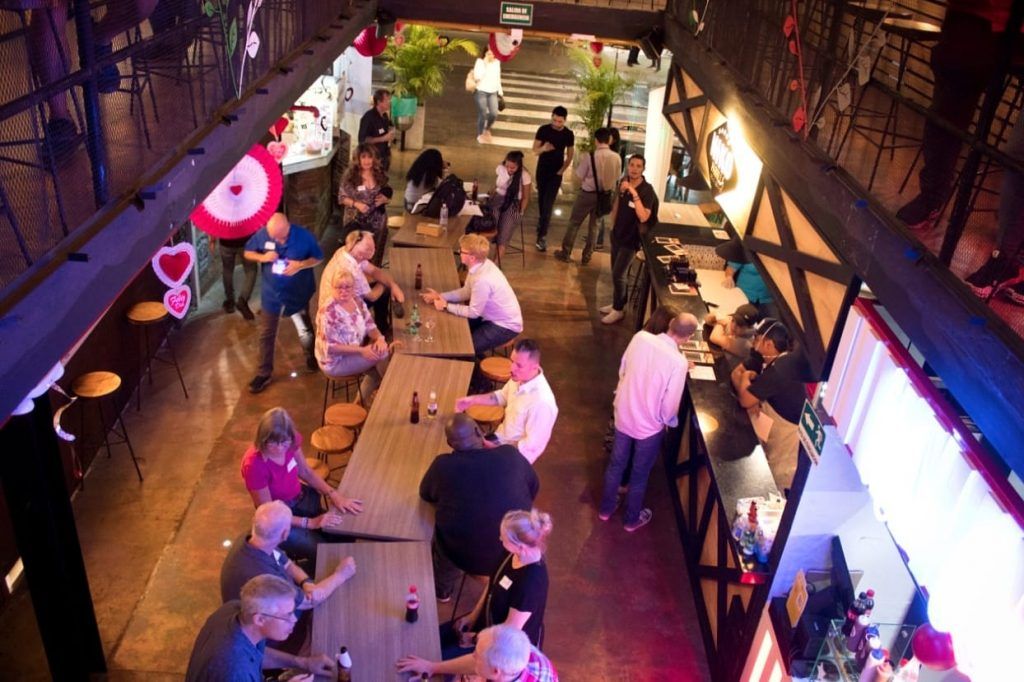 This thirteenth version of Medellin Guru's Meet Up began from 6 p.m., and became for visitors, into an ideal space to solve their doubts about immigration processes, obtaining Colombian visas, medical insurance and leasing of real estate. This monthly event connects different foreigners who are visiting Medellin or who are already based here, in order to share their experiences in Colombia while enjoying pleasant talks, drinks and meals.
During the course of the night, our team was present giving free advice on specific topics related to the achievement of a Colombian visa, and providing constant accompaniment to foreigners who are interested in having a longer stay in Colombia. In addition, we were interacting with attendees through our landing page in English: https://visasincolombia.com, from which everyone can request their quotes online in a faster and easier way.
If you couldn't attend this Medellin Guru's Meet Up Event, don't worry! However, you can contact us and we will be available to answer your questions and manage your visa process. In addition, we will meet soon again in a new Meet Up.
We want to help you to stay in our country!