Health, considered as the physical, mental and social well-being according to the WHO, should always be within everyone's central concerns, especially when we are going to travel and stay for a season outside our country of origin, and even more so if we decided to reside in another country. 
At expatgroup.co, we care about the well-being of all foreigners who want to come to Colombia for leisure, family, work, study, or business reasons, whether they stay for a short, medium, or long-term period, finally making Colombia their place of residence. 
For this reason, thinking about adaptability according to the profile of each foreigner, we offer various specialized health solutions, which meet the highest quality standards. Also, we make sure to provide you with the best advice in case you require insurance that is compatible and acceptable by the Ministry of Foreign Affairs in the Colombian Visa application. 
Travel Insurance Policy
The travel insurance policy is a tool that protects the international traveler, not only regarding medical risks, but also provides comprehensive coverage regarding luggage, repatriations, legal assistance, refunds, among others. Which offers guarantees, security, and tranquility regardless of the duration of the stay abroad, the profile of the traveler, or the reason for his trip. 
Prepaid

Medicine
Prepaid medicine plans are a service through which the user decides to pay in advance and finance, the future expenses that he may have due to illness. The idea with these plans is to offer the user comprehensive health care, including consultations, exams, specialists, emergency care, hospitalization, and surgeries.
EPS

Affiliation
The Compulsory Health Plan -POS, corresponds to the package of basic services in the areas of health recovery, disease prevention, and temporary income coverage, to which every resident in Colombia must be affiliated.
#expatgroup.co
We have an expert team that will help you in your process.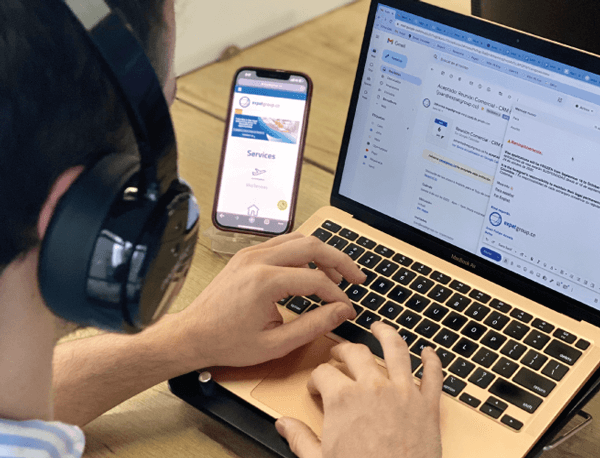 #expatgroup.co
We have an expert team that will help you in your process.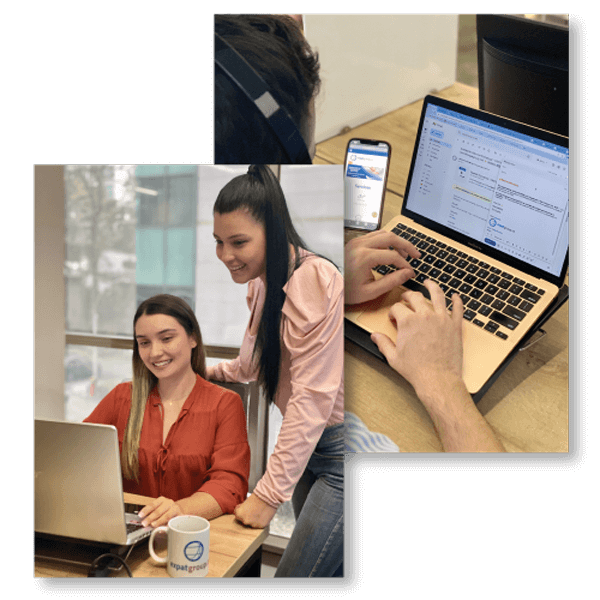 HOW LONG IS THE DURATION OF A TRAVEL INSURANCE POLICY?
Our partners offer comprehensive care health insurance policies with 1 to 365 days of coverage, which positions them as one of the best health insurance companies. You can acquire both health insurance plans for family and individual health insurance.
WHAT ARE THE HEALTH INSURANCE REQUIREMENTS FOR A COLOMBIAN VISA PROCESS?
Resolution 5477 of 2022 requires that travel medical insurance cover the entire Colombian territory, have comprehensive all-risk services such as accidents, death, and repatriation, cover the full validity of the visa for which the applicant wishes to apply, have a short-term disability insurance cover and be travel insurance with pre-existing conditions services.
DO I NEED INSURANCE FOR A VISA APPLICATION?
Yes, since the policies issued by our allies comply with the requirements of Resolution 5477 of 2022 for any visa process. For visas where travel health insurance is mandatory, you should acquire it before applying. That ensures you have all the necessary documentation for your initial application, increasing approval chances.
IS INTERNATIONAL HEALTH INSURANCE NECESSARY IN COLOMBIA?
All Visitor visas, and some Migrant visas, require mandatory health plan coverage for the entire stay in the country. This health insurance policy must have nationwide coverage and comprehensive protection against all risks. On the other hand, the EPS constitutes mandatory and affordable health insurance within the national territory.
CAN A FOREIGNER HAVE EPS IN COLOMBIA?
All foreigners residing in Colombia and holding a category M or R visa, except the M type Retirement visa, must enroll in the Colombian health system when they obtain their Immigration ID.
WHAT ARE THE DIFFERENT TYPES OF HEALTH INSURANCE IN COLOMBIA?
The private health insurance is a contract with an insurer that ensures healthcare coverage for all people who plan to travel internationally. The EPS is the mandatory medical insurance with coverage only in Colombia, which can be used by nationals and foreign residents with a foreigner identification card (Cédula de Extanjería) and meet the conditions to have this type of affiliation.
CAN I CANCEL THE HEALTH INSURANCE POLICY AFTER MY VISA APPROVAL?
No. The health insurance must be active during the validity of the visa. Once your application is approved, it will attached to the health insurance policy you provided in the requirements before the chancellery. Cancellation of the private health insurance may result in the loss of the validity of your visa.
WHAT ARE THE DIFFERENCES BETWEEN PRIVATE HEALTH INSURANCE AND THE EPS?
Health insurance companies offer extended benefits much more complete than EPS. In addition to the fact that it is helpful for visa procedures, it is a health plan that has international healthcare coverage, funeral repatriation, hotel expenses for convalescence, compensation for missed flights and lost luggage, short-term disability insurance, and pre-existing conditions coverage, and so on.
IF I HAVE A TYPE V - VISITOR VISA (EXAMPLE: TYPE V-STUDENT VISA, TYPE V-DIGITAL NOMAD VISA), AM I OBLIGED TO AFFILIATE WITH A COLOMBIAN EPS?
No. Foreigners with category V visas, except for regulatory exceptions, are not required to join the Colombian health system since they are profiled as «visitors» with no intention of permanent stay in the country. For these cases, it is necessary, and in most cases, MANDATORY, to have a health policy with coverage in Colombia.
IS PREPAID HEALTH CARE MANDATORY IN COLOMBIA?
Prepaid health care (Medicina prepagada) is not mandatory. It's an optional service in addition to EPS that enhances the quality of life for the affiliate, providing access to medical specialists and other outpatient or hospital services. Prepaid health care reduces waiting times for appointment scheduling and can be obtained from medical centers separate from the EPS.
HOW CAN I ACCESS PREPAID HEALTH CARE SERVICES IN COLOMBIA?
The primary requirement for a prepaid health care plan (Medicina prepagada) is an active EPS affiliation. You can freely choose the health insurance agency of your preference to acquire a prepaid health care plan, regardless of the EPS you're affiliated with.
WHAT ARE THE DIFFERENCES BETWEEN PREPAID HEALTH CARE AND A COMPLEMENTARY HEALTH PLAN?
The complementary health plan (Plan Complementario) is an additional service obtained within your affiliated EPS, granting preferential care within your health entity's medical offerings. While it broadens access to specialties and improves appointment scheduling times, a prepaid health care plan (Medicina prepagada) provides a broader scope of health coverage.
Our

experience

supports us
We have more than 10 years opening ways for foreigners like you to realize their dreams in Colombia.
Why should
I use expatgroup.co services?
Visa Services expatgroup.co
Includes migratory advisory
Visa submit and registration
Registering visa / requesting "Cédula de Extranjería"
What are the valid
policies for the visa?
Our
clients recommend us
At expatgroup.co our services are designed with you in mind. That is why we have the best experts in the field for your peace of mind in the processes. We guarantee a quality service and efficiency, because we are the No. 1 agency in Colombia.