It is a Colombian visa granted by the Ministry of Foreign Affairs for a maximum period of 3 years.
The approval or rejection of visa applications, as well as the time of the process and the time of granting the visas, depend directly on the Colombian government.
The requirements to access it are the following:
Valid Original Passport with at least two blank pages. We'll need a photocopy of the data page.
Photocopy of the document that demonstrates your legal stay in Colombia or in the country in which you will apply for your visa (if it is to be requested through a Colombian consulate).
Good quality digital picture 3×4 cm, white background without accessories.
Copy of the 'cédula' of the Colombian permanent spouse.
Visa application letter signed by the permanent spouse.
Notarized letter from the Colombian permanent spouse granting you the legal power to apply for the visa.
Colombian Marriage Certificate: Document that proves the marital union with a Colombian person, if you do not have a marriage or public deed of a free union with less than three (3) months of validity, you can obtain this document through our attorney with an additional cost between $ 300,000 and $ 357.000 approximately. Contact Us.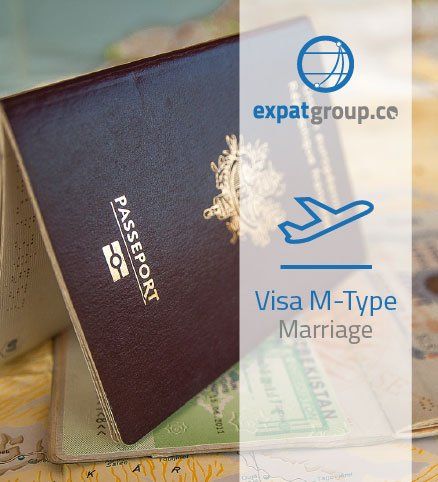 Increase in the probability of success of your procedure.
Save time and money by choosing the right visa for you.
Confidence, freedom of expression and confidentiality of your information.
Decrease of barriers that may cause inadmissions or denials of your visa application.
Solution of all your questions about immigration procedures and stay in Colombia.
Includes migratory advisory
Visa submit and registration
Visa Stamping
Registering Visa/Requesting "Cedula Extranjeria"
Courier fees
*Prices do not include: IVA, Government Study Fees, Government Visa Application Fees