Visas registration and permits before the government
The records of visas and permits before the government that you should keep in mind in Colombia are:
In addition to having a Colombian visa issued by the Ministry of Foreign Affairs, it is the duty of the foreigner to carry out the corresponding registration of said visa before Migration Colombia, if the time of granting it exceeds 3 months.
In this case, the migratory authorities give a lapse of 15 calendar days from the date of issuance of the visa, in order for the foreigner to carry out their registration procedure and apply for their immigration card.
Please note: If you are a child under 7 years, you must also carry out the registration procedure. The difference in this case will be that you will not obtain an alien identification card.
At expatgroup.co we would be happy to help you take this last step.
Carrying out the registration before the SIRE within the times established by the migratory regulation, constitutes an obligation on the part of the organizations that have a link with foreign citizens. So much so, that failure to comply with this rule can result in economic sanctions.
The SIRE is the Information System for the Report of Foreigners enabled by Migration Colombia. In this system, the activities of foreigners with employment, academic, artistic, commercial, tourist or health links, among others, in the country should be reported.
If you need assistance with the SIRE, do not hesitate to contact us.
All dependents and independent foreigners who work in Colombia, contribute to Social Security and have a formal contract, must register additionally through the RUTEC platform.
This platform is implemented by the Ministry of Labor to keep a record and control of foreign workers in the country, and its main objective is to ensure compliance with labor standards.
If you are a foreigner or representative of a company located in Colombia that hires personnel from other countries, we can provide you with this registration. Ask us.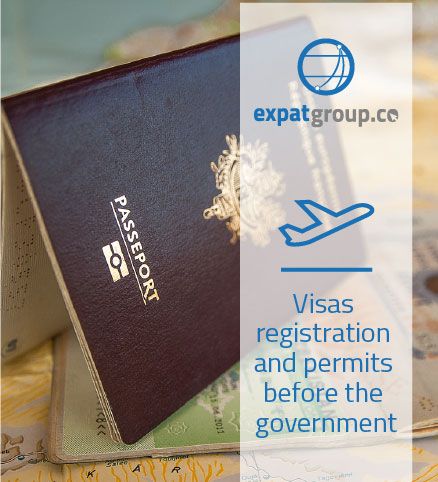 Increase in the probability of success of your procedure.
Save time and money by choosing the right visa for you.
Confidence, freedom of expression and confidentiality of your information.
Decrease of barriers that may cause inadmissions or denials of your visa application.
Solution of all your questions about immigration procedures and stay in Colombia.
Includes migratory advisory
Visa submit and registration
Visa Stamping
Registering Visa/Requesting "Cedula Extranjeria"
Courier fees
*Prices do not include: IVA, Government Study Fees, Government Visa Application Fees