If you have a visa approved and issued by the Ministerio de Relaciones Exteriores, we have excellent news for you about the visa stamping.
You don't have to travel to Bogotá. At expatgroup.co we can take care of your passport and stamp your visa in Bogotá. No matter what city you are currently in, we will help you!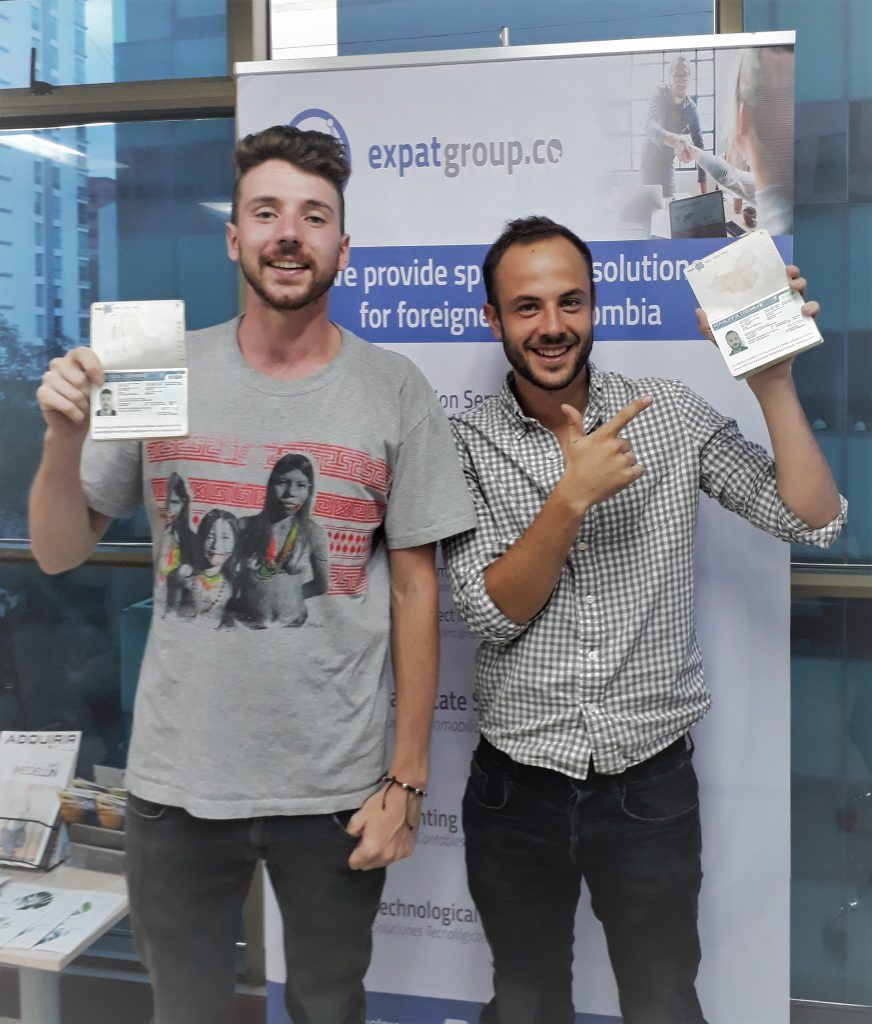 They are Alexis and Nico, a couple of many clients to whom we have provided our migratory services, including the most important step: take the passport to Bogotá, get the government to put the visa on it and return it to them with the stamping visa done.
How long does the visa stamping service take?
The regular time of the visa stamping service is 4 business days. However, this could change according to external factors.
What are the requirements for the process?
We will need you to send us:
Your original passport,
the confirmation of your visa approved and,
signed notarized authorization (we'll share with you the format by e-mail).
IMPORTANT!
REMEMBER, you only have 15 calendar days to stamp your visa and apply for your Cédula, after the issuance date.
---
We want to save you time, cost and worry! We make it easy for you, click here, enter your information, select the "VISA STAMPING" service from the drop-down menu and quote now! An advisor will contact you as soon as possible to start the process.
---
If you want to know the opinion of other customers about our services, before quoting or taking the procedure, you can visit this page to review the comments and be very welcome.