If your visa has been approved by the Ministerio de Relaciones Exteriores, we've got excellent news for you.
Now, you don't have to travel to Bogotá to get your visa stamped. At Expat Group we've already helped hundreds of expats like you successfully get your visa stamped in your passport in Bogotá. No matter which city you're in, we can help!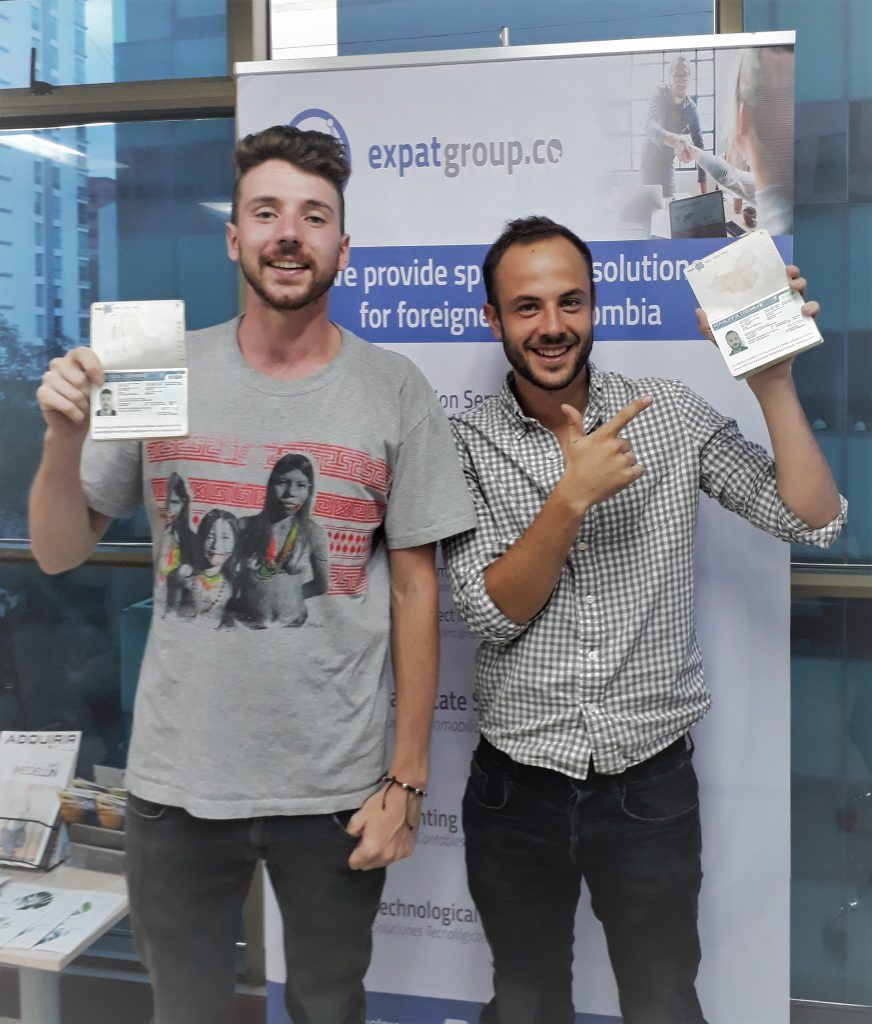 Alexis and Nico got their visas through our specialized visa migratory services. We successfully transmitted their visas from Medellín to Bogotá, returning their passports with their visa stamp as seen here.
How long does the visa stamping service take?
Visa stamping usually takes migración (Colombian immigration) around four business days and can be affected by various factors.
What are the requirements for getting your visa stamped?
We need you to send us the following:
A scanned copy of your original passport
Documentation confirming your visa approval
Signed and notarized authorization giving us the ability to successfully transmit your visa (this form is shared with you via email).
IMPORTANT!
REMEMBER: You only have 15 calendar days to get your visa stamped and apply for your cédula (Colombian ID), after the date your visa was issued.    
---
At Expat Group, we're all about saving you time, cost and worry! To make it as easy as possible, you can click here, enter your information, select the "VISA STAMPING" service from the drop-down menu for an instant quote! After this, one of our specialist visa consultants will contact you to start the process.
---
Want to know how other expats got on with our visa stamping service? Check out our client testimonials to judge the Expat Group experience for yourself.