Updated on October 16, 2020: Mandatory international medical insurance for new visas
At this crisis time, in which everyone has a great concern for HEALTH, the Ministerio de Relaciones Exteriores has activated a new requirement for visa applications. This requirement corresponds to the certification of HEALTH INSURANCE with international coverage.
Minimum coverage for each type of visa:
Visitor Visa V Type: 60.000 USD o Euros 
Migrant Visa M Type: 60.000 – 100.000 USD o Euros 
Resident Visa R Type: 100.000 USD o Euros 
According to your specific needs, age, coverage, and duration of the health insurance you choose, the cost of the health insurance may range from approximately $ 100 USD to $ 1,100 USD.
With this measure, the Colombian government seeks to guarantee that foreigners have medical assistance while they are in Colombia as tourists and in favor of obtaining a long-stay visa, in case they have any health problem.
It is important to keep in mind that the duration of visas is being related in most cases to the validity time of the policy or health insurance that is attached to the visa application. Therefore, most visas will be issued with a maximum duration of one year, which is the usual time of coverage of health insurance.
Now, to meet this need, expatgroup.co has the first-class alliance with Continental Assist.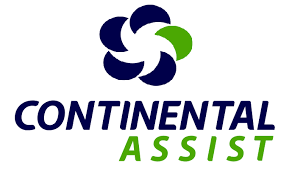 Continental Assist is a North American company dedicated to the provision of national and international assistance services, which has the worldwide support of the most prestigious networks of service providers in the areas of health, communications, legal, transfers, insurance, and reinsurance.
Below you will find a brief description of each of the plans that we manage with Continental Assist.
HEALTH INSURANCE PLANS
Plans per trip
These travel assistance plans provide protection during a round trip. The validity could go up to 120 days overseas.
Our long stay plans are perfect for those travelers who want to enjoy a long journey overseas. If you travel for studies, pleasure, work or any other purpose for 60 days or more up to one full year this fits your needs.
Annual Multitrip plans are designed for those who travel frequently. These types of plans will protect you on every international trip you make during a calendar year.
| | |
| --- | --- |
| BENEFITS | |
| Medical Expenses due to an accident | Prescribed Medicines |
| Medical Expenses due to a non-preexisting disease | Emergency Repatriation |
| Medical expenses due to a hospitalization | Repatriation of Mortal Remains |
| Medical Expenses due to a preexisting medical condition | Hospital Relative Companion |
| Medical expenses due to pregnancy complications | Hotel expenses due to convalescence |
| Dental Emergency | Loss of Luggage / Travel Documents |
| Medical evacuation | Return due to the decease of a family member |
| 24-hour consultation number | Return due to serious damage in the domicile |
| Transfer of funds | Legal assistance due to a traffic accident |
| Transfer of funds for a legal bond in case of a traffic accident | Baggage Delay Compensation |
| Amateur sports | Baggage Damage Compensation |
| Lost Baggage Compensation | Psychological Assistance |
| Loss of flight or train connection | Telemedicine |
| Loss of Passport | Second medical opinion |
| Concierge services | Worldwide Geographical Validity |
| Accompanying persons less than 15 years old | Accompanying persons less than 75 years old |
| Expenses due to delay or flight cancellation | Cancellation or interruption of a contracted trip |
| Executive substitution | Transmission of urgent messages |
---
If you are interested in obtaining more information or purchasing this service, we invite you to tap HERE.