Interest in Colombia by foreigners, both to live and to do business, is gaining strength. At expatgroup.co, we receive potential clients every day looking for information and assistance on how to move to Colombia, invest in the country, and start their businesses.
Among our clients, there is Loren Moss, whom we helped him obtain his last 3-year visa.
Loren, for several years, has worked on the construction of an informative gem for foreigners: Finance Colombia. It is for this reason that we decided to interview him because we think it is very important that our readers and clients get to know this great digital tool that offers valuable information. It is the only English-language publication dedicated to Colombia's economy, business world, and financial sector, with timely and relevant news targeted toward the international money manager, multinational executive, accredited investor, and economist.
So we share with you the questions and answers that we exchanged in the interview with Loren below. If you have any questions or comments, we invite you to interact in the final comments section.
– When was the first time you came to Colombia, and what was your first impression?
My first time to Colombia was in 2004 when I visited a Cuban friend who was living in Cali at the time. I thought Cali was nice but didn't have a terribly strong impression one way or another. I was busy doing work in other Latin American countries and it took time for Colombia to grow on me.
– What were your reasons for settling in Colombia?
Roughly 10 years later, I was living in Miami and had become really tired of the city. I knew I wanted to move, and considered Colombia, which by then I knew well; Puerto Rico, Dominican Republic, Panamá, and also México, where I had clients at the time. I decided to spend a year in Colombia, and then maybe move on from there. That was over 6 years ago, and I am still here.
– Which do you consider is the greatest opportunity and business potential our country has?
I think the answer to that question depends on what industry one is oriented towards. There is so much untapped potential in tourism, precious metals, business services… the agricultural sector is underdeveloped and not modernized, and though Colombia has two oceans, there is only an artisanal fishing industry. As both security and transportation infrastructure continue to improve, these opportunities will only multiply. I would also encourage the government to modernize labor laws, that are still oriented towards a mid 20th century farm and factory environment.
– We would love to hear a little bit about your professional profile and your project: Finance Colombia.
I spent time in working in capital markets in the United States, so I have a financial background, in the investment sector. When I decided to move to Colombia from Florida, I was working as an analyst covering the Latin American BPO sector. I could have done my job from anywhere in The Americas, so that made it easy for me to move here.

After I arrived, I realized that there was no English-language business news source focused on Colombia, written for the multinational executive or institutional investor. There are some good publications that cover all of Latin America, but you generally get 40% México, 40% Brasil, and then 20% everybody else. That gave me the idea to launch Finance Colombia.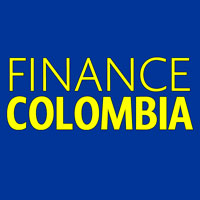 – What do you think are the main contributions of Finance Colombia to the expat community?
There are other good English language publications; blogs and newspapers that focus more on social life, or entertainment, politics, tour guides. I don't think we compete with them. Finance Colombia focuses on news that is relevant to business and investment decision making in Colombia. Many of our readers are expatriates that have been assigned to Colombia, but perhaps are not fluent in Spanish. Many other readers are fluent in Spanish but appreciate our independent coverage.
– How has your life been in Colombia in the work, family, and business environment?
Fine. Colombia is generally a very welcoming place from my perspective. Many Colombians may be surprised by this, but I have a lot of experience in other Latin American & Caribbean countries, and Colombia is a lot more organized and less corrupt than many of its neighbors. In some Caribbean countries, you can't get the simplest document stamped or even get through customs without someone demanding a bribe—right there at the airport or civil registry! Not so much here in Colombia. The water is safe to drink and the electricity stays on.

I have a teenage daughter and I like the family activities available: Puebleando, or visiting the endless number of small towns like Santa Fe, Jardín, Raquira or Guatapé, and amusement parks such as Panaca and Parque de Café. The family-oriented culture is very evident.
– What do you think of the visa process for foreigners in Colombia in terms of requirements, processing times, and difficulty level? Share with us your experiences.
In the past it has been easy, and in my experience, fair. I have had three different types of Colombian visas. I speak Spanish with no problems and used to do all the paperwork myself. While it's not hard, it takes a lot of time. However, in the past couple of years, I have heard of more and more people getting denied, or having their paperwork returned and told to redo everything or find more documents. I know colleagues who have had to go chase papers from their home countries and faced all kinds of problems.

I was about to renew my visa myself, but the foreign ministry asked for all kinds of things that I had never heard of or needed before. At that point, I knew it would be best to get professional help. Besides, enlisting experts would allow me to focus on my own occupation. Recently, I have heard nightmare stories from colleagues, that the foreign ministry is demanding professional credentials from one's home country. For example, I know a colleague who had to present his university degree in journalism to prove he was a journalist. Do photographers have to have university degrees in photography? (Most don't). As I hear more and more stories like this, it sounds like the government is becoming more nit-picky and exigente, and less expatriate-friendly.

I have seen some recent statistics confirming that the foreign ministry is either declining or returning more visa applications without approval. Even for people familiar with the process, there is a lot to be said for dealing with professionals who have seen countless execptional cases, and do the work all day, every day.
– Why did you make the decision to do the last visa process through the expatgroup.co agency?
I knew about Expat Group already, because I had met one of the principals, Jaime Aristizabal. He impressed me as a serious professional and competent attorney. There are a lot of clowns and charlatans around, so it is critical to deal with someone trustworthy. I had the feeling that Jaime and his colleagues would be both ethical and expert, so that made me feel like I would be dealing with a team of professionals.
– After having both experiences, making the procedure by yourself on previous occasions, and now having expert assistance, which are the advantages and disadvantages of both options?
I think it would be very difficult for someone who is not fluent in Spanish, even though you can get some of the forms in English. I am fluent in Spanish and by initially doing the process myself, I learned a lot about the system, procedures, and processes. As a journalist, it's good that I know something about how the system works. But, doing it myself, at different times I have had to visit the foreign ministry office, and Miami consulate, wait in lines for hours, and been told to come back another day. I have had to fly back and forth between Medellín and Bogotá to deal with paperwork. I learned some things but lost a lot of time. Also, by the time I decided to live in Colombia, I had established lots of relationships so sent in my visa application with all kinds of letters of support from government agencies and well-known Colombian companies.

If you don't have these kinds of relationships or "palanca" with people who can vouch for you, are busy, or not fluent in Spanish, or someone who loves paperwork, or simply has better things to do, use an expert like Expat Group. Also, it is especially valuable for people who have anything the slightest bit unusual about their case, like if you are self-employed, a freelancer, or creative; the government might make you jump through hoops to prove yourself.

In short, I recommend Expat Group to pretty much everyone. They are not expensive, especially for the service you get. You know things will be done right, and they will know how to handle the specifics and peculiarities of your own case. Another thing: You might think you need one kind of visa, and while you qualify, they may recommend another type that would be more advantageous for you: You get the professional advice of specialized experts. It's better to have things done right than to have your application deemed "inadmissible" or even worse "declined."
– What is your current perception of Colombia? That balance you would make between the positive and negative contrasting the versions about our country coming from abroad, your first impression, and your current vision after your last years as a resident in this country.
Colombia is full of potential. There are challenges, struggles, and problems, but overall the country is on a positive trajectory. Colombia has made a lot of progress in a short time, but still has lots of progress to make. To me, it is more appealing to live in and contribute to a country where there is a lot that needs to be done than to go to a place that is already supposedly "perfect." What would there be to do?

The other thing is that while there is improvement to be made, Colombia can be a very advantageous place to live. As someone from the US, I am only 3 hours away. I have gone to the airport and said "put me on the next flight," and the same day, I am in the states. I like that I have reliable utilities, safe drinking water, and full grocery stores. 90% of the food and consumer goods that I can get in the US, I can get here in Colombia; same items, same brands…but obviously the best thing about living in a different country is that I can experience Colombian food, Colombian goods, and have a Colombian experience.

I have a private health plan and get excellent health care. The only medical operation I have ever had in my life was here in Colombian and everything was at the same standards I would expect in the US.

To be fair, I have to say what disappoints me along with what I like. Violent crime is at historic lows in Colombia, but theft is still a problem. Segments of society such as in rural areas and poor neighborhoods are neglected. My opinion is that the current government has intentionally made a fiasco of the peace process. There are bitter internal political and social divisions. Outside of the elite schools that few can get into, the educational system needs improvement. I have said earlier that I think both the labor laws and labor customs are inflexible and antiquated, hurting Colombia in a globalized economy.

Still, the good outweighs the bad.
– What would you recommend to other foreigners who have doubts or fears about living in our country?
Not every place is right for everybody, so I recommend to "get in where you fit in." Colombia is not Singapore or Switzerland, so if your move is discretionary, have a clear idea of what you are looking for.

On the other hand, don't form your opinion of Colombia based on old Hollywood movies or Netflix. Colombia is the 3rd largest economy in Latin America and the 5th largest in all the Americas, including the USA & Canada. It is an OECD country and industrialized democracy with strong protections for private property. Generally, I as a foreign citizen have the same property rights as a Colombian. I don't worry about government instability or losing my property. I feel safe using public transportation or health services.
It was great that Loren shared his experience with us and with you.
If you are interested in subscribing to Finance Colombia, to receive complete and updated information on the business sector in Colombia, we will leave you the information below: