Binational Chambers of Commerce are non-profit entities, which arise as a result of the union of two countries that seek to promote the improvement of commercial, industrial and tourist relations between them, and therefore, economic growth of both.
At expatgroup.co we are convinced that reaching another country is complex, so our idea is to help foreigners and entrepreneurs to make the best decisions according to their intentions and projects in Colombia, therefore, we have been working to become the catalyst par excellence of migratory services and relocation in the country being that strategic ally that facilitates the arrival and stay in Colombia, as well as the development of businesses within the legal framework.
As our objectives at expagroup.co are aligned towards attracting foreigners to Colombia who contribute positively to different sectors of the country, we are happy to become members of the Binational Chambers of Commerce of Colombia.
On this occasion, we want to highlight the Colombo Dutch Chamber of Commerce – Holland House, since we have recently become its affiliates and we are beginning to develop strategies in search of favoring its community and achieving common goals.
Holland House Colombia is the bridge that connects companies and organizations in Colombia and the Kingdom of the Netherlands, with the aim of leveraging internationalization and promoting business growth. Since its configuration in Colombia, in 2013, Holland House has become one of the 3 most important Binational Chambers in Colombia and currently has more than 250 affiliated companies and more than 1000 companies advised on internationalization processes.
If you are interested in belonging to Holland House Colombia, we invite you to see the available options they have for you to become a member here:
On the other hand, within the framework of this alliance, from expatgroup.co we offer our portfolio of services with special discounts of 5%, 10% and up to 20% for members of Holland House Colombia and the entire community of the Kingdom of Los Netherlands.
Below, we list some of our most requested services:
MIGRATORY SERVICES
Providing immigration solutions for foreigners who want to study, work, do business or simply reside in Colombia, is one of our most recurring services. Our trained team has more than 10 years of experience and has all the tools at hand to provide a comprehensive quality service.
Migratory Counseling
Professional advice on immigration matters consists of analyzing a specific case in light of current Colombian legislation, providing different options that suit the profile and situation of the foreigner, and finally, helping him/her choose the best alternative.
Our legal team can provide specialized advice through different channels such as:
Email
Call scheduling
Meeting through Google Meet
WhatsApp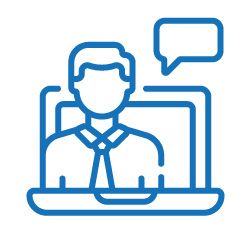 Colombian Visa Processing
We handle at an expert level all the subcategories of Colombian Visa classified within the central categories of Visitor Visa, Migrant Visa, and Residence. During 2019 we processed more than 820 successful visa applications and we are constantly updating our processes according to the requirements and regulations of the Ministry of Foreign Affairs.
At expatgroup.co we provide advice and guidance before starting each procedure and we accompany from beginning to end to minimize risk factors and make everything easier and faster for foreigners who wish to obtain their legal stay in Colombia, which in addition to the visa, includes in most cases, obtaining the Alien Identification Card through Migración Colombia.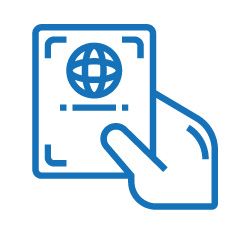 If you are a member of Holland House Colombia, ask us about the 20% discount on your visa processing, and about the benefits for your family group.
ACCOUNTING AND LEGAL SERVICES
Within our expert team, we have accountants and lawyers specialized in different areas that can become a support and ally for both individuals and legal entities in Colombia. Some of the requirements that we receive more frequently from many foreigners in the accounting and legal field are:
Electronic Billing System (Parameterization of Accounting Software Siigo)
Preparation of Monthly Accounting Reports
Tax Declarations for Colombian Companies
Domestic partnership
Capitulations
Contracts and Sales
Consulting in Accounting and Law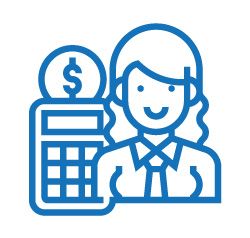 At expatgroup.co we are specialists in the incorporation of companies, business development in the country, and channeling foreign investment. During the previous year, we set up and accompanied more than 60 companies, with a management that includes, among others, the following procedures:
Preparation of statutes and constitution documents
Representation in procedures in front of the Chamber of Commerce
Opening a bank account
Currency legalization
Certification of foreign direct investment
Import and export management
Processing of registrations and permits
Trademark registration
Monthly accounting and legal support at the business level
If you are a Holland House Colombia member, you can access all our services associated with business development with a discount of up to 10%.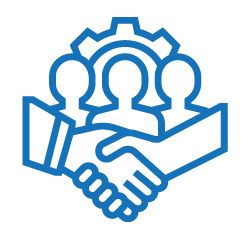 HEALTH INSURANCE WITH COVID-19 COVERAGE
We are committed to providing foreigners with an option in terms of health that grants them coverage in Colombia, which is also accepted by the Ministry of Foreign Relations in case the foreigner wishes to apply for a Colombian visa since this is an essential requirement for current immigration procedures.
Through our top-notch alliance with Continental Assist, we handle different types of plans, and depending on your specific needs, age, coverage, and duration of the health insurance you choose, prices may vary.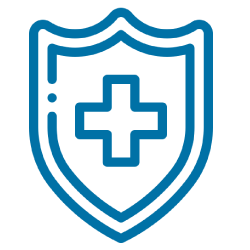 TECHNOLOGICAL SOLUTIONS
We support the management of new companies in Colombia with technology that facilitates the development of internal processes, organization, monitoring, and business growth. The technologies that we implement and manage may include, among other services, the following:
Digital Transformation
Programs in the Cloud
CRM
Web Development
Social Networks
IMPORTANT: Foreigners belonging to the community of the Kingdom of the Netherlands who are not affiliated with the Chamber, may access a 5% discount on our immigration and business development services in Colombia.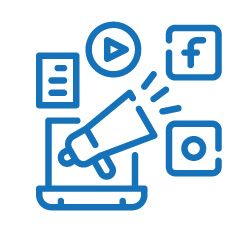 If you want to know more information, you can write to us through our Web Chat, our email info@exaptgroup.co or through our: