What is the
benefits letter?
It is the document that certifies the amount of money that a U.S. citizen receives monthly as a pension, either for retirement or disability, either from a public or private entity.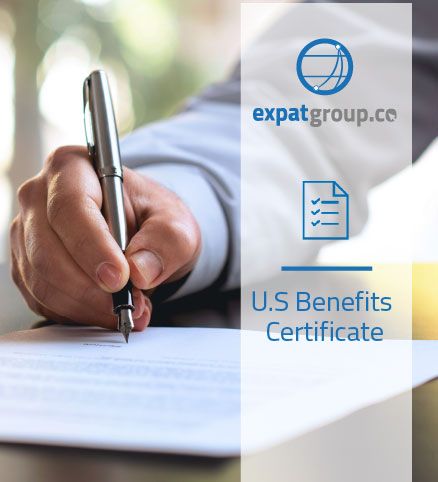 Why is the
benefits letter important?
How to get the benefits letter

properly apostilled with expatgroup.co?

Expatgroup.co will be able to manage the apostille of the "Benefits letter" complying with the standards endorsed by the Colombian government for requesting and obtaining the M type Retirement visa.
Below, we explain the process:
Characteristics of the
Benefits Letter Apostilled Service
Why should
I use expatgroup.co services?
Benefits letter apostille service expatgroup.co
Authentication with US Notary

Official Translations (2-3 pages max)
Our customers
prefer us
At expatgroup.co our services are designed with you in mind. That is why we have the best experts in the field for your peace of mind in the processes. We guarantee a quality service and efficiency, because we are the No. 1 agency in Colombia.