Request and issuance of the document that verifies the records that appear in the database of the immigration authorities, about income and departures from Colombia of a national and / or foreign citizen.
Documents
Legible photocopy of the identity document of the holder (Colombian Citizenship Card, Immigration Card, Passport, Foreign National Identity Document or Civil Birth Certificate as applicable).
Special power of attorney (notarized authorization): 2 originals to be delivered.
Copy of the proxy identification document.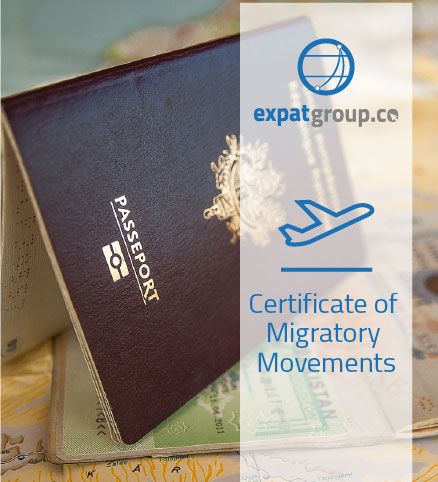 Increase in the probability of success of your procedure.
Save time and money by choosing the right visa for you.
Confidence, freedom of expression and confidentiality of your information.
Decrease of barriers that may cause inadmissions or denials of your visa application.
Solution of all your questions about immigration procedures and stay in Colombia.
Includes migratory advisory
Visa submit and registration
Visa Stamping
Registering Visa/Requesting "Cedula Extranjeria"
Courier fees
*Prices do not include: IVA, Government Study Fees, Government Visa Application Fees