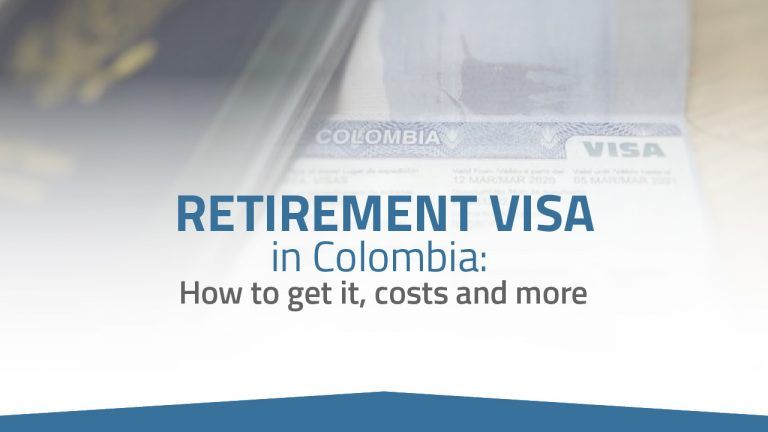 The Ministry of Foreign Affairs issued Resolución 5477, which updates the regulations and procedures for the different types of Colombian visas. Therefore, as of October 2022, these changes will come into effect. See below the new requirements if you want to apply for your Retirement visa.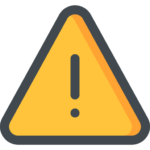 The M type – Retirement Visa is one of Colombia's most special and recurring visas. Probably, based statistics-wise, most applications are for American citizens; Because of this, Colombia has become an increasingly great place to spend your retirement years.
The International Living newsletter, for more than 40 years, has been the best reference for choosing paradises abroad where the slogan is: «Live better, for less.»
What does 'International Living' say about Colombia?
According to International Living's Global Annual Retirement Index 2023, Colombia ranks tenth position on the list of global destinations for foreign retirees. 
Among the advantages of retiring in Colombia, you can find the following:
Colombia is the second most biodiverse country in the world, so you can easily find a climate and environment that suits your taste.
Getting a retirement visa to live in Colombia is also quite easy.
The low cost of living.The high quality but affordable healthcare.
Warm and welcoming Colombian people.
Overview of the top countries in the Annual Global Retirement Index by International Living
Medellín is one of the best cities to retire in Colombia
First of all, Medellín is a charming city and is one of the jewels of the Official Tourism Site of Colombia. It has been known for decades as «the city of eternal spring» due to its climate and its people. Besides, Medellín has a great cultural, gastronomic, landscape, and fun offer to all its visitors.
Furthermore, International Living, once again, gives us valuable information for foreigners who are considering moving to Medellín, mainly for those who are going to retire here and want to learn about the city's features and opportunities.
In the article 'The city of flowers', International Living explains how the lifestyle in this city is. Most noteworthy is that Medellín has a comfortable temperature that does not require heating or air conditioning, with low humidity and an insect-free environment.
It also mentions the advantages of having a pioneering transport system: Sistema Integrado de Transporte del Valle de Aburrá (SITVA), its cosmopolitan air made up of universities, museums, theaters, restaurants, and sports centers, among others, in addition to its world-famous festivals.
Besides, here we find a standard example about the cost of living in Medellín, a proposal of 10 interesting things to do in the city, information on whether Medellin is a safe place to live, and other interesting details for foreigners who are thinking about choosing Medellín as their retirement place.
To sum up, for these reasons and more, Medellín is at the top of the places to retire in Colombia. You can find other details in this popular Medellin Guru article: «12 Reasons Why Medellín is a Top Foreign Retirement Location».
What about the cost of living in a city like Medellín?
In the above-mentioned Medellin Guru article, Jeff talks about his ex-pat experience with a family of three which live very well on a monthly budget of less than $ 1,200 USD. And thanks to the exchange rate in Colombia, life has become increasingly cheaper in Medellín in terms of US dollars.
However, if you want to know more information about the reality of the budget to live in Medellín according to your particular case, we invite you to review the following articles:
Thereby, everything we have seen so far has made the retirement visa one of the protagonists and most processed visas by the expatgroup.co specialist team.
Why get a Colombian retirement visa?
Obtaining a retirement visa in Colombia will allow you to enjoy a magical paradise at a low cost.
The retirement visa is one of the easiest and fastest visas to process. It takes about one month to have your visa approved and your Colombian ID card for foreigners (Cédula de Extranjería).
With the cédula de extranjería you can open bank accounts, and obtain a driver's license, among other benefits. Keep in mind that this is a visa to stay legally in Colombia, but you are not permitted to work in Colombia.
You can enter and exit Colombia without any problem, but to keep the visa you mustn't stay outside of Colombia for more than 6 months on the same departure. The retirement visa could be issued from one up to three years and you will always have the possibility to renew it. When you accumulate five continuous years with this kind of visa, you can finally become a permanent resident.
What are the new requirements according to Resolución 5477 to apply for the Retirement visa?
To apply for a retirement visa, it is necessary to meet the new requirements of the Ministry of Foreign Affairs based on the new Resolution Resolución 5477 2022. So, you will need to have the following documents:
1.Passport with at least 6 months validity and 2 blank pages.
2. Document that accredits legal permanence. If in Colombia: Copy of tourism stamp, tourism extension, safe-conduct, or valid visa and foreigner's identification card (as applicable).
3. Recent digital photograph 3×4 cm, white background, without accessories or glasses, fully facing the camera, neutral expression, and ears uncovered.
4. Apostilled or legalized and translated benefits letter, according to the case, showing the foreigner's monthly income above three (3) legal monthly minimum wages ($750 USD approximately).
All documents issued outside Colombia must have an apostille and official translation. Expatgroup offers additional apostille service USA and official translation so that you can apply for the Retirement visa without any inconvenience.
5. Certificate of judicial, criminal, or police record, from the home country and/or the country in which you have resided for the last three (3) years.
6. Updated psychophysical medical certificate (physical and mental condition), issued by the medical authority of the home country and/or residence according to the case.
7. Health Insurance policy with coverage in Colombia (all risks and repatriation).
How long does it take to get a retirement visa approved in Colombia?
As we mentioned previously, the average time to process this type of Visa is one or two months.
Usually, the Ministry of Foreign Affairs that studies the application takes four weeks. If there are no additional requirements and everything is correct, the Visa will be approved in this period of time.
Does the Retirement visa allow to have beneficiaries?
Yes, the Retirement visa in Colombia allows applying for a visa for beneficiaries as long as they are economically dependent on the visa holder for
Spouse or permanent partner
Children up to 25 years of age or who present any physical or mental disability.
Costs, Validity and Restrictions
Apply for your Retirement visa with expatgroup
If you want to minimize the risks, increase your chances of success, and have professional assistance during the whole process of your Colombian visa as a retired person, you can hire the services of a specialized agency, at expatgroup.co, we are an interdisciplinary team with more than 10 years of experience in services for foreigners, including the complete Colombian visa process.
Why should
I use expatgroup.co services?
EXPATGROUP.CO VISA SERVICE
Includes migratory advisory
Visa submit and registration
Registering visa / requesting "Cédula de Extranjería"